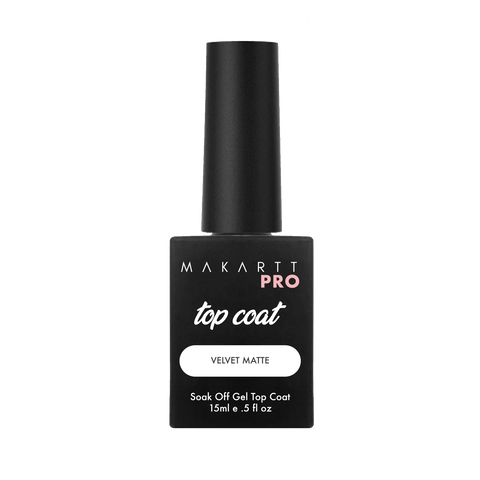 Super Velvet-y Matte Finish
Velvet Matte Top Coat
SKU: PREP002
ISBN: 799443877675
Immerse your nail art in sophistication with MakarttPro's Velvet Matte Gel Top Coat, a game-changer for nail technicians. This unique formula transforms glossy finishes into a luxurious, velvety matte texture, adding a touch of elegance to any design. Its quick-curing and durable properties ensure a chip-resistant, long-lasting result. Compatible with a variety of nail enhancements, this top coat takes your creativity to new heights. Elevate your salon experience with MakarttPro's Velvet Matte Gel Top Coat, the finishing touch that makes every nail a work of art.
Why It's Special
MakarttPro's top coat and base coat are the go-to choice for nail techs who offer luxury nail services. While many salons often opt for cheaper, lower-quality nail products, private nail technicians understand the importance of using top-tier formulas to provide their clients with the ultimate pampering experience. MakarttPro's exceptional quality ensures that each nail art masterpiece remains flawless for longer, impressing discerning clientele with impeccable, long-lasting results. With MakarttPro, private nail techs can deliver the luxury and durability their clients demand, setting them apart in the competitive world of high-end nail services. It's the choice of professionals who understand that excellence is non-negotiable when it comes to crafting beautiful, luxurious nails.
How to Use
Prepare the Nails: Start with clean, dry nails. Gently push back cuticles and shape the nails.

Apply Base Coat: Brush on a thin layer of MakarttPro Base Coat. Ensure even coverage, but avoid touching the cuticles or skin. Cure under a UV or LED lamp for the recommended time.

Apply Gel Polish: Select your desired MakarttPro Gel Polish color. Apply a thin, even coat, avoiding the cuticles. Cure under the lamp for 60 seconds. Repeat for a second coat if needed, curing each coat.

Apply Top Coat: Seal the color with a layer of MakarttPro Top Coat. Keep it thin and precise, away from cuticles. Cure once more under the lamp for the recommended time.

Finish and Cleanse: After curing, wipe nails with a lint-free nail wipe soaked in alcohol to remove any residue. Finish by applying cuticle oil and massaging it in for a polished look.
Ingredients
Acrylate oligomers, UV initiating agent, 2-Hydroxyethyl Methacrylate (HEMA), CI 77891, CI 77499, CI 74160, CI77492, CI 77019, CI 77491, Inorganic pigment
Checking local pickup availability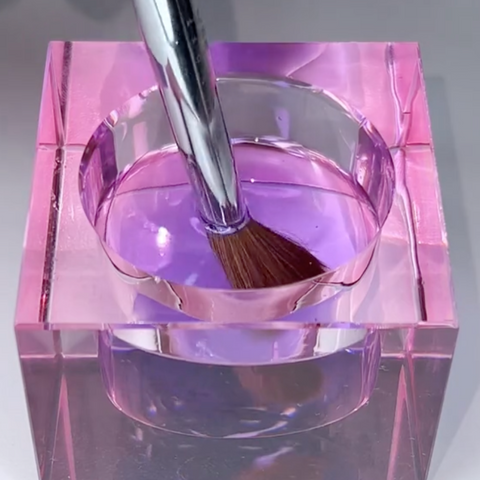 Fully submerge the 100% kolinsky brush in EMA monomer and tap off the side of the dappen dish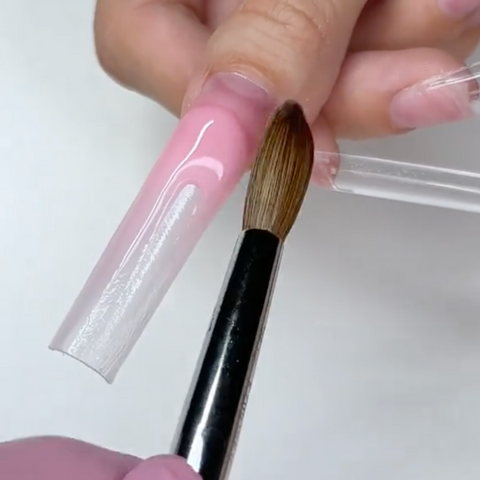 Apply the acrylic to the free edge of the nail to cover the length of the nail. Ensure to not drag the acrylic and focus on the tapping and swiping motion.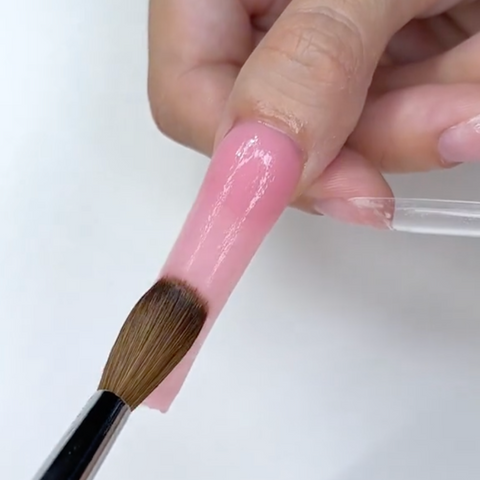 Apply the apex and cuticle bead with medium and small size beads and ensure that the apex is the highest point in the nail.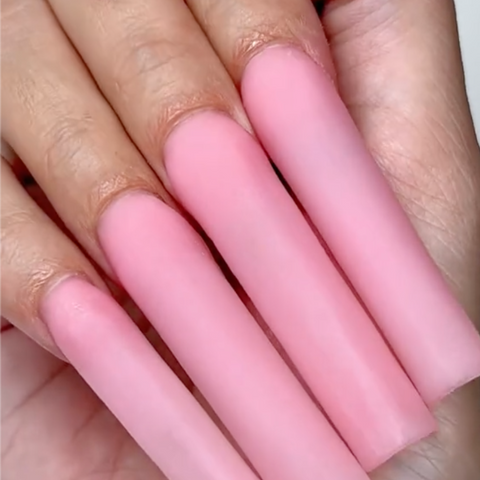 Allow the acrylic to dry by using a hand file to tap on the surface of the nail and listen to the click-y sound to ensure the acrylic is fully dried.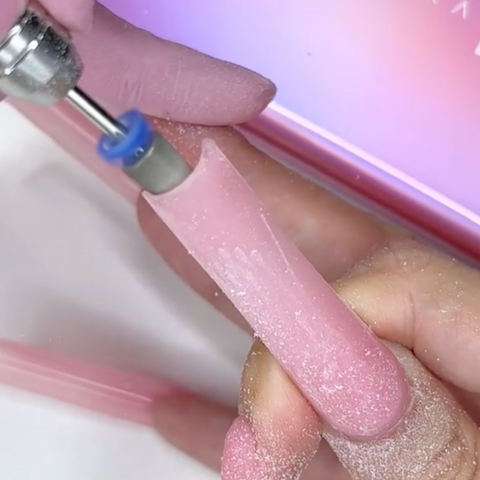 Use a hand file or 5-in-1 bit to shape the acrylic nail for a crispy, straight edge.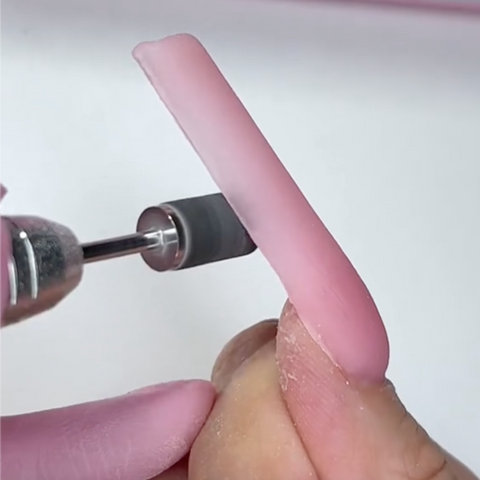 Use the sanding bit to smooth the surface of the acrylic nail and remove any bumps.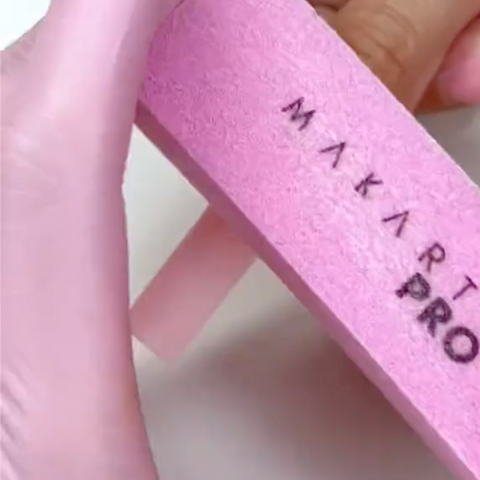 Use a buffer block to remove scratches and buff the surface for top coat or gel polish.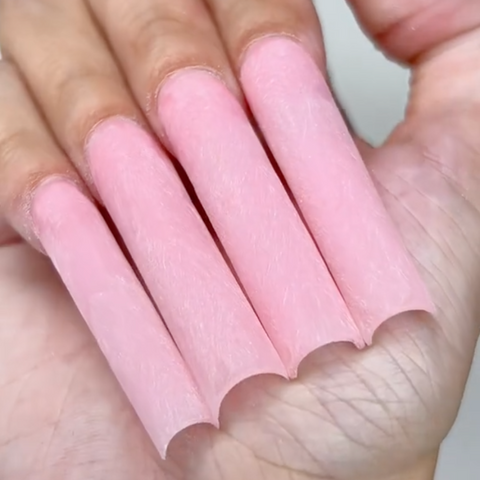 The nail is now ready for gel polish or top coat application.
Frequently Asked Questions
Are MakarttPro products suitable for both beginners and experienced nail techs?
Absolutely! MakarttPro products are crafted with versatility in mind, catering to both novice nail technicians and seasoned professionals. Whether you're just starting your journey in nail art or looking for advanced products to elevate your skills, MakarttPro has you covered with user-friendly formulations and professional-grade performance.
How does MakarttPro contribute to the safety and well-being of nail techs?
At MakarttPro, we prioritize the health and safety of nail technicians. Our products are formulated with high-quality, carefully chosen ingredients to minimize potential skin irritations and allergic reactions. Additionally, our acrylic nail system is designed for easy application, reducing the risk of overexposure and ensuring a comfortable experience for both the nail tech and the client.
Where can I purchase MakarttPro products?
MakarttPro products are available through our official website and authorized distributors. To ensure you receive genuine MakarttPro products and access the latest releases, we recommend purchasing directly from our website or from recognized distributors.
Are MakarttPro products vegan and cruelty-free?
No, MakarttPro products are not vegan. Similar to many other professional beauty brands, our formulations may contain non-vegan ingredients. However, MakarttPro is committed to being cruelty-free. We do not test our products on animals, ensuring the highest standards of ethical beauty practices.
Do you provide Safety Data Sheets (SDS) for your products?
Unfortunately, we do not provide SDS sheets for our products. However, we do offer information about the ingredients used in our formulations on our website.
Do MakarttPro products contain HEMA?
Yes, our products may contain HEMA (2-Hydroxyethyl methacrylate). It's important to note that the concentration of HEMA in our formulations is under 20%, meeting safety standards for professional use.