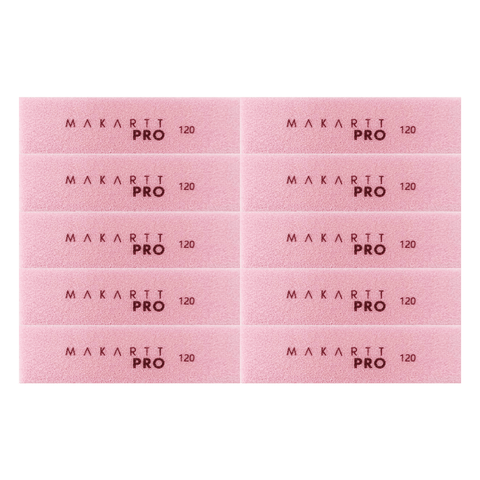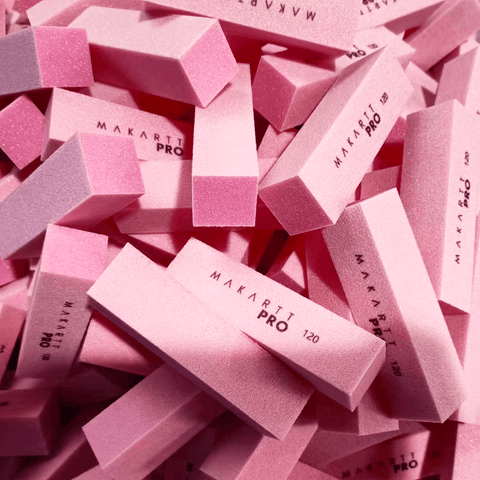 Premium Buffer Blocks for Scratch-Free Smoothness
Buffer Blocks (10pcs)
SKU: PREP005
ISBN: 799443877705
Introducing MakarttPro Buffer Blocks – the perfect companion for professional nail technicians who strive for flawlessly smooth and shiny nails! This pack contains 10pcs of high-quality buffer blocks, each meticulously crafted to elevate your nail preparation process.

🌟 Flawless Nail Preparation: These buffer blocks are specifically designed to create the perfect canvas for nail enhancements. With their precise construction, they effortlessly smooth the nail surface, eliminate ridges, and buff away imperfections, resulting in a flawless base for your nail artistry.

🌟 Professional Quality: MakarttPro buffer blocks are made with premium materials to ensure superior performance and durability. Their sturdy construction allows for long-lasting use, providing exceptional value for your investment.

🌟 Optimal Versatility: These buffer blocks are perfect for both natural nails and artificial enhancements. Whether you need to refine the surface of acrylics, gels, or just want to perfect the shape and shine of natural nails, these buffer blocks deliver unparalleled versatility.

🌟 Ergonomic Design: MakarttPro buffer blocks are designed with your comfort and ease-of-use in mind. The ergonomic shape ensures a comfortable grip during extended use, reducing hand fatigue and allowing for precise control over every stroke.

🌟 Convenient Packaging: With 10pcs per pack, you'll have an ample supply of buffer blocks at your fingertips. This ensures that you can easily replace worn-out blocks and maintain consistent results in your nail services.

Take your nail preparation to the next level with MakarttPro Buffer Blocks! Designed for nail technicians by nail technicians, these buffer blocks are your secret weapon for achieving flawless nails. Whether you're preparing natural nails for polish or smoothing the surface of enhancements, these blocks will effortlessly deliver unparalleled results.
Why It's Special
MakarttPro's Buffer Blocks redefine the nail care experience with their exceptional quality and versatility. Crafted to perfection, these buffer blocks boast varying grits to cater to every nail shaping and smoothing need. What sets them apart is their durability, ensuring longevity and consistent performance. Whether you're a professional nail technician or a DIY enthusiast, these buffer blocks offer precision and ease, effortlessly refining the nail surface for a polished and professional finish.
How to Use
Mastering the art of flawless nails is a breeze with MakarttPro's Buffer Blocks. Start by selecting the appropriate grit for your desired finish; lower grits for shaping and higher grits for smoothing. Begin gently buffing the nail surface in one direction, using even strokes for a consistent result. Pay special attention to achieving a smooth and uniform texture. Use the different sides of the buffer block to refine the shape and eliminate any imperfections. Finish by wiping away any residual dust for a polished and professional look.
Checking local pickup availability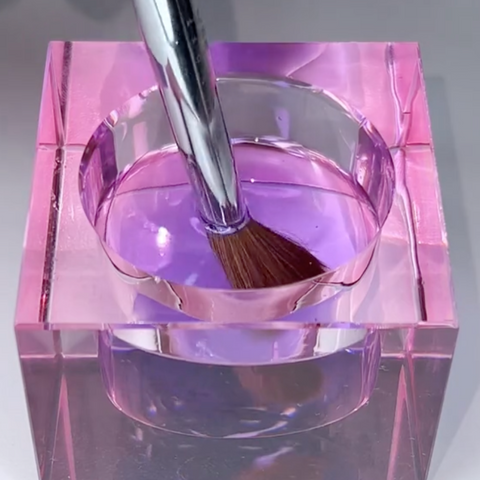 Fully submerge the 100% kolinsky brush in EMA monomer and tap off the side of the dappen dish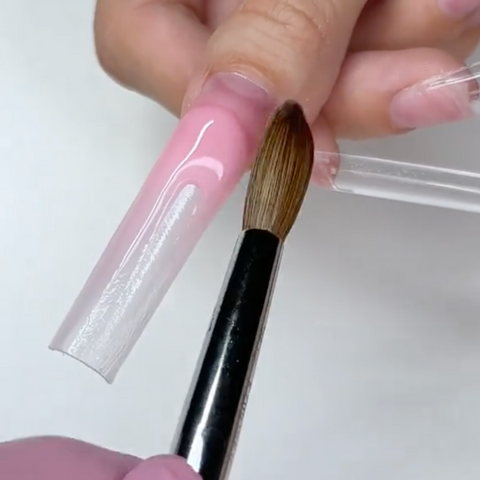 Apply the acrylic to the free edge of the nail to cover the length of the nail. Ensure to not drag the acrylic and focus on the tapping and swiping motion.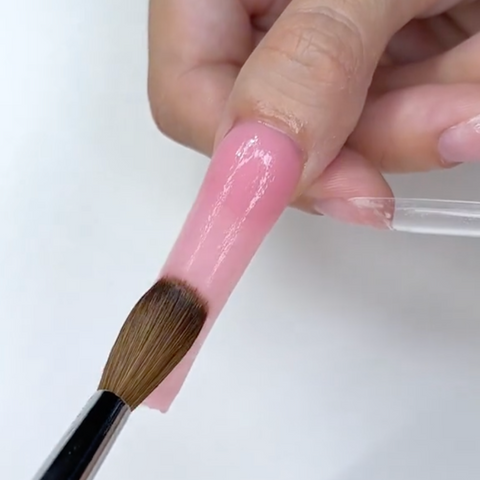 Apply the apex and cuticle bead with medium and small size beads and ensure that the apex is the highest point in the nail.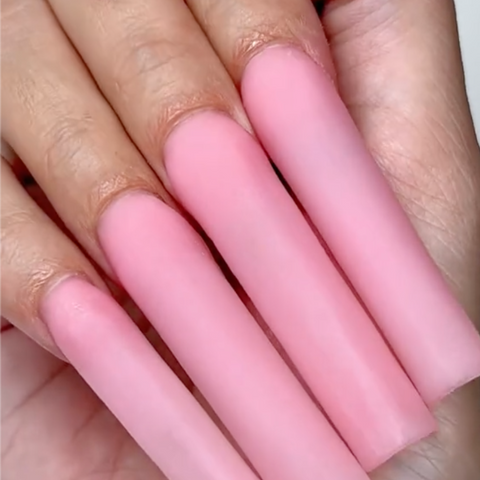 Allow the acrylic to dry by using a hand file to tap on the surface of the nail and listen to the click-y sound to ensure the acrylic is fully dried.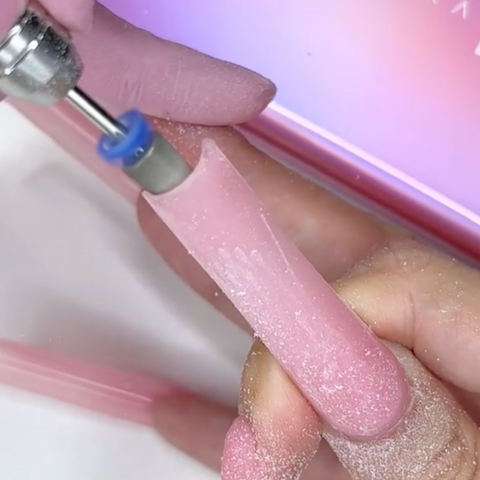 Use a hand file or 5-in-1 bit to shape the acrylic nail for a crispy, straight edge.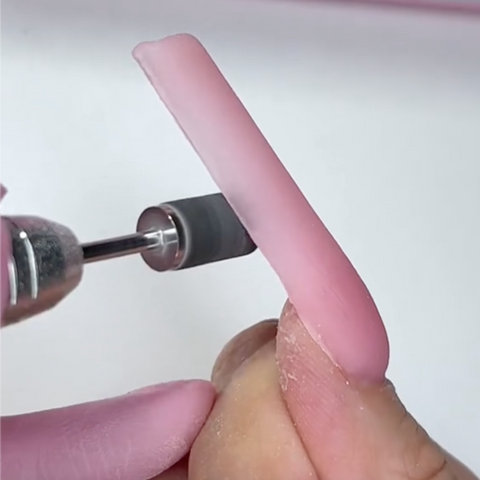 Use the sanding bit to smooth the surface of the acrylic nail and remove any bumps.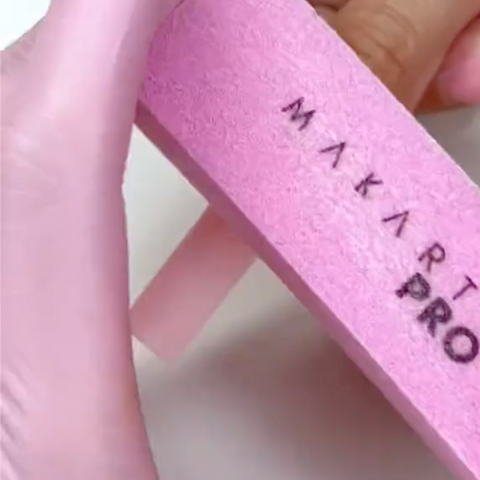 Use a buffer block to remove scratches and buff the surface for top coat or gel polish.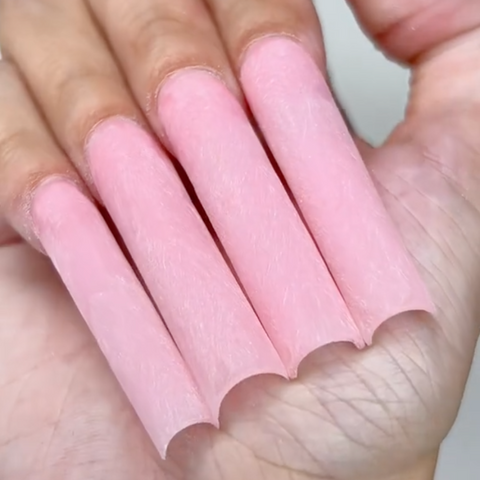 The nail is now ready for gel polish or top coat application.
Frequently Asked Questions
Are MakarttPro products suitable for both beginners and experienced nail techs?
Absolutely! MakarttPro products are crafted with versatility in mind, catering to both novice nail technicians and seasoned professionals. Whether you're just starting your journey in nail art or looking for advanced products to elevate your skills, MakarttPro has you covered with user-friendly formulations and professional-grade performance.
How does MakarttPro contribute to the safety and well-being of nail techs?
At MakarttPro, we prioritize the health and safety of nail technicians. Our products are formulated with high-quality, carefully chosen ingredients to minimize potential skin irritations and allergic reactions. Additionally, our acrylic nail system is designed for easy application, reducing the risk of overexposure and ensuring a comfortable experience for both the nail tech and the client.
Where can I purchase MakarttPro products?
MakarttPro products are available through our official website and authorized distributors. To ensure you receive genuine MakarttPro products and access the latest releases, we recommend purchasing directly from our website or from recognized distributors.
Are MakarttPro products vegan and cruelty-free?
No, MakarttPro products are not vegan. Similar to many other professional beauty brands, our formulations may contain non-vegan ingredients. However, MakarttPro is committed to being cruelty-free. We do not test our products on animals, ensuring the highest standards of ethical beauty practices.
Do you provide Safety Data Sheets (SDS) for your products?
Unfortunately, we do not provide SDS sheets for our products. However, we do offer information about the ingredients used in our formulations on our website.
Do MakarttPro products contain HEMA?
Yes, our products may contain HEMA (2-Hydroxyethyl methacrylate). It's important to note that the concentration of HEMA in our formulations is under 20%, meeting safety standards for professional use.