Professional Nail Art Brush Set
SKU: BRUS001
ISBN: 799443876210
MakarttPro's Professional Nail Art Brush Set is a must-have for any serious nail technician. This set includes 6 brushes that are perfect for creating intricate nail art designs with ease. Each brush is crafted to perfection using premium quality materials, ensuring that they deliver precise and consistent results every time. 
The set comprises of an oval brush, which provides smooth and even application of the gel polish or can be used as a clean-up brush. The flat brush offers a broad stroke for color application, while the ombré stippling brush offers a gradient effect. The #2 3D art brush is made with premium kolinsky hairs and is perfect for creating intricate designs with ease. The 25mm liner brush offers precision for creating thin lines, and the 11mm liner brush works perfectly for fine details to perfection.
Made with high-quality synthetic fibers, these brushes are extremely durable and long-lasting. They are also easy to clean and maintain, making them a convenient addition to your nail art kit. Each brush is designed to provide optimal control and precision, ensuring that you can create stunning nail art designs with ease.

Checking local pickup availability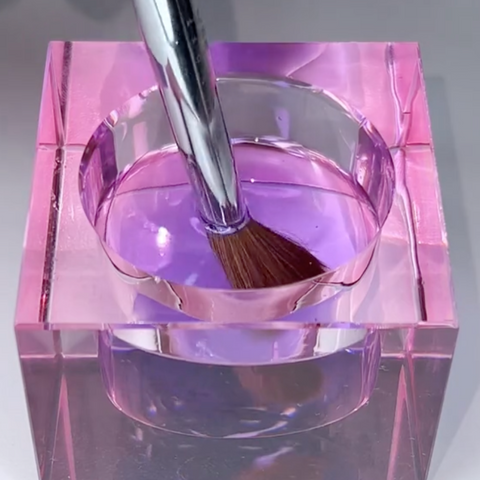 Fully submerge the 100% kolinsky brush in EMA monomer and tap off the side of the dappen dish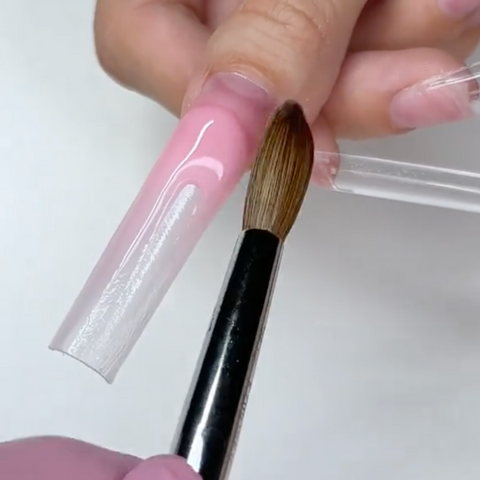 Apply the acrylic to the free edge of the nail to cover the length of the nail. Ensure to not drag the acrylic and focus on the tapping and swiping motion.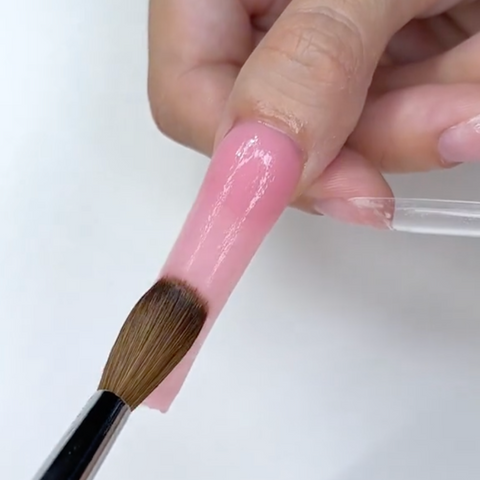 Apply the apex and cuticle bead with medium and small size beads and ensure that the apex is the highest point in the nail.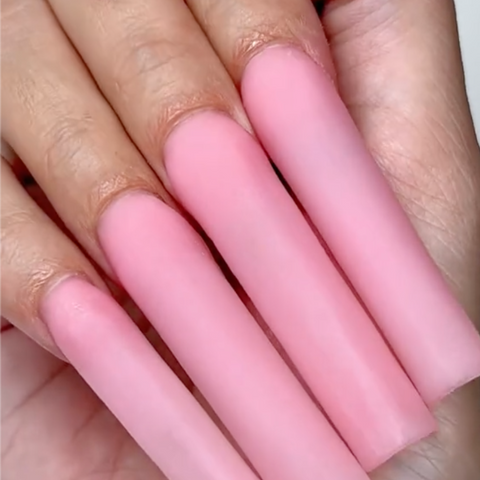 Allow the acrylic to dry by using a hand file to tap on the surface of the nail and listen to the click-y sound to ensure the acrylic is fully dried.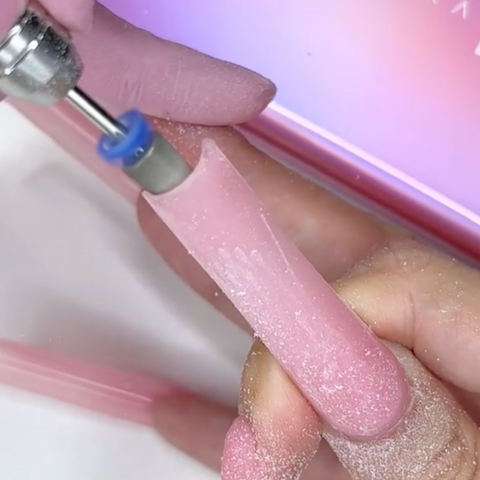 Use a hand file or 5-in-1 bit to shape the acrylic nail for a crispy, straight edge.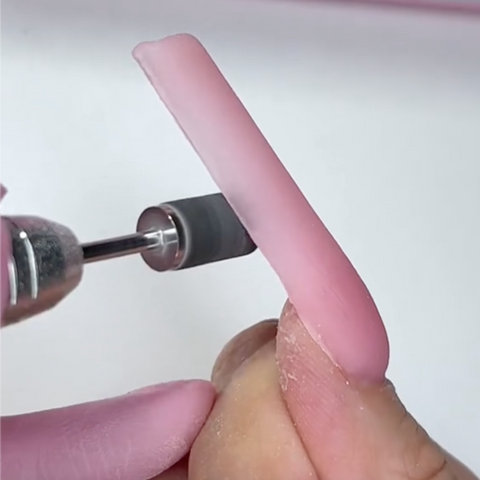 Use the sanding bit to smooth the surface of the acrylic nail and remove any bumps.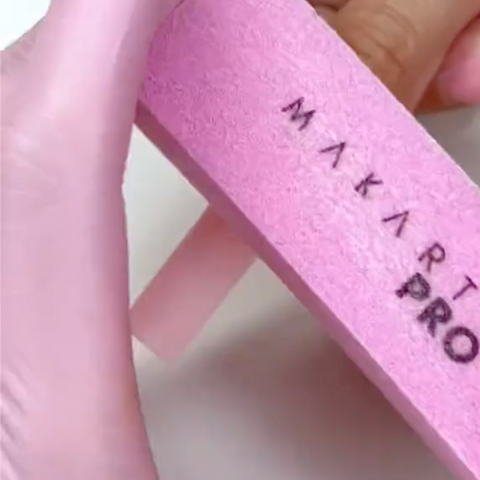 Use a buffer block to remove scratches and buff the surface for top coat or gel polish.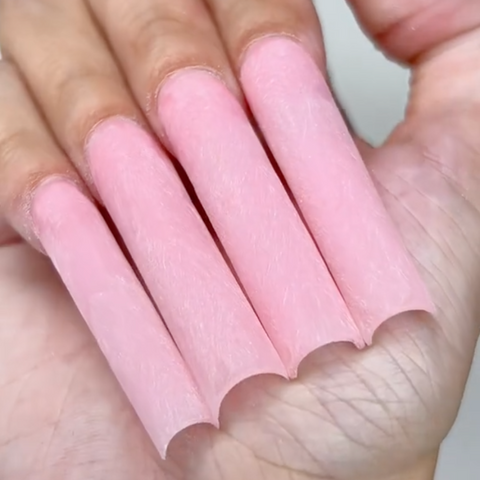 The nail is now ready for gel polish or top coat application.
Frequently Asked Questions
Are MakarttPro products suitable for both beginners and experienced nail techs?
Absolutely! MakarttPro products are crafted with versatility in mind, catering to both novice nail technicians and seasoned professionals. Whether you're just starting your journey in nail art or looking for advanced products to elevate your skills, MakarttPro has you covered with user-friendly formulations and professional-grade performance.
How does MakarttPro contribute to the safety and well-being of nail techs?
At MakarttPro, we prioritize the health and safety of nail technicians. Our products are formulated with high-quality, carefully chosen ingredients to minimize potential skin irritations and allergic reactions. Additionally, our acrylic nail system is designed for easy application, reducing the risk of overexposure and ensuring a comfortable experience for both the nail tech and the client.
Where can I purchase MakarttPro products?
MakarttPro products are available through our official website and authorized distributors. To ensure you receive genuine MakarttPro products and access the latest releases, we recommend purchasing directly from our website or from recognized distributors.
Are MakarttPro products vegan and cruelty-free?
No, MakarttPro products are not vegan. Similar to many other professional beauty brands, our formulations may contain non-vegan ingredients. However, MakarttPro is committed to being cruelty-free. We do not test our products on animals, ensuring the highest standards of ethical beauty practices.
Do you provide Safety Data Sheets (SDS) for your products?
Unfortunately, we do not provide SDS sheets for our products. However, we do offer information about the ingredients used in our formulations on our website.
Do MakarttPro products contain HEMA?
Yes, our products may contain HEMA (2-Hydroxyethyl methacrylate). It's important to note that the concentration of HEMA in our formulations is under 20%, meeting safety standards for professional use.
Total 5 star reviews: 73
Total 4 star reviews: 0
Total 3 star reviews: 0
Total 2 star reviews: 0
Total 1 star reviews: 0
100%
would recommend this product
Valentina T.

Verified Buyer

Reviewing

Professional Nail Art Brush Set

Nailed It with this Set

I'm nailing it with this brush set, no doubt. The flat clean-up brush is my secret weapon. Thank you, MakarttPro.

Gabriela M.

Verified Buyer

Reviewing

Professional Nail Art Brush Set

Game Strong with These Brushes

My nail game is strong with these brushes! The 3D art brush is next level, and the liner brushes are top-tier.

Isabella C.

Verified Buyer

Reviewing

Professional Nail Art Brush Set

Can't Nail It Without These

I can't even nail it without these brushes! The 3D art brush is pure magic, and the clean-up brushes are gold.

Veronica N.

Verified Buyer

Reviewing

Professional Nail Art Brush Set

Nail Art Pro

MakarttPro, you've turned me into a nail art pro with these brushes. The ombre brush is my personal favorite.

Elena R.

Verified Buyer

Reviewing

Professional Nail Art Brush Set

In Love with These Brushes

Seriously, these brushes are goals! The flat clean-up brush is my savior, and the ombre brush is pure perfection.
Reviews Loaded
Reviews Added