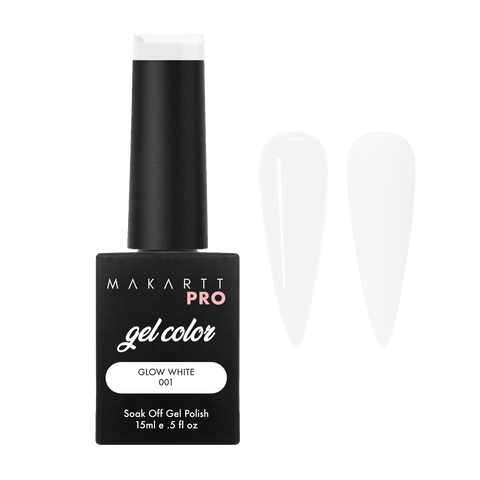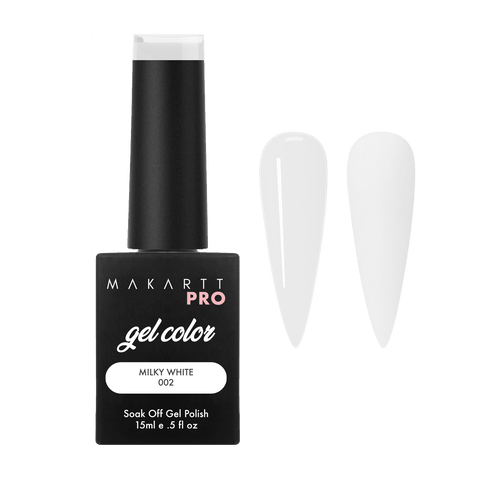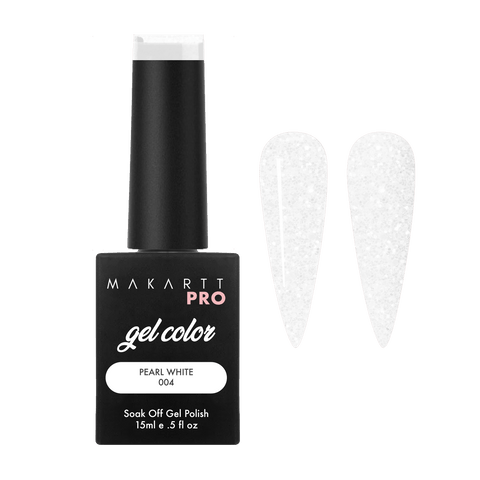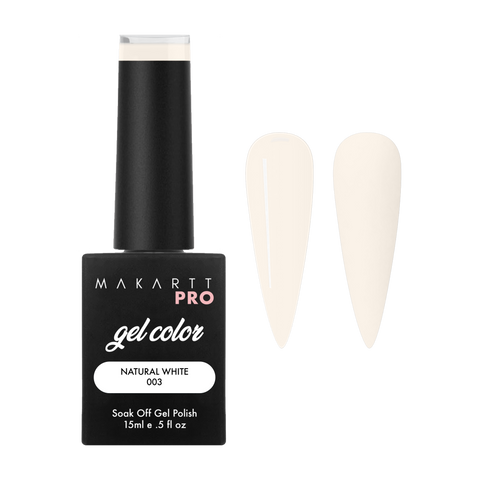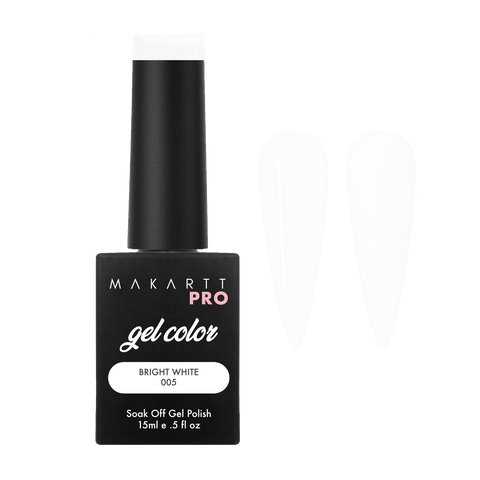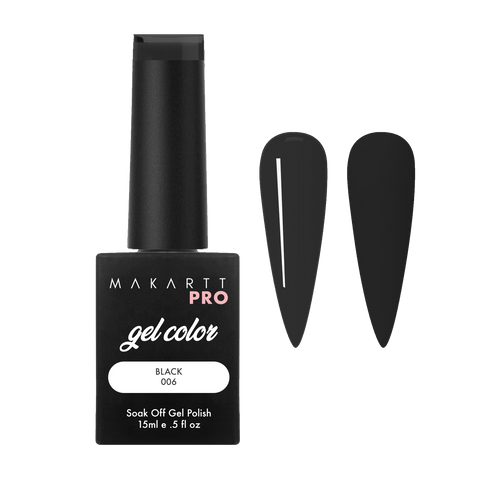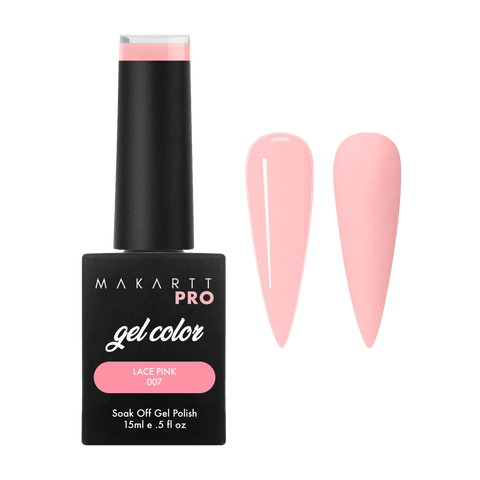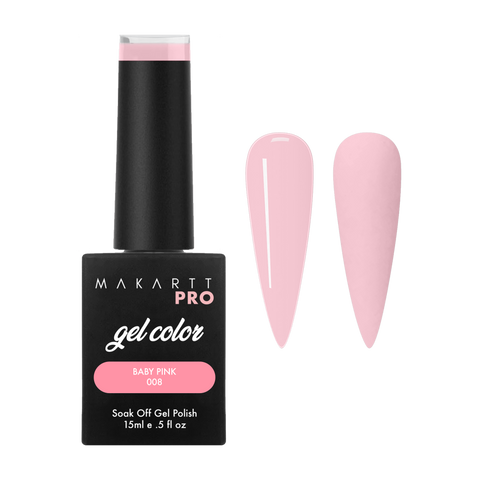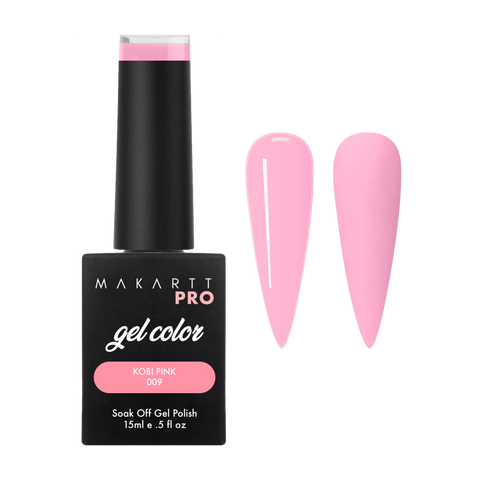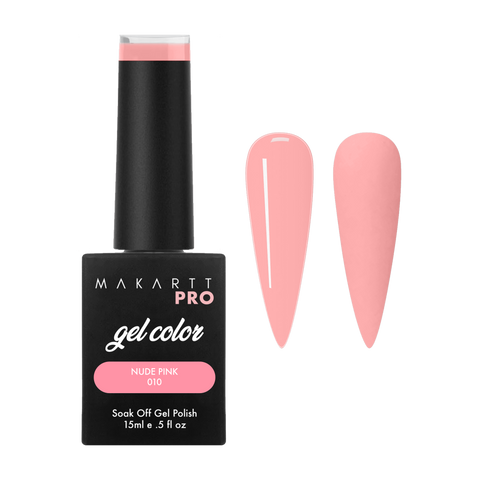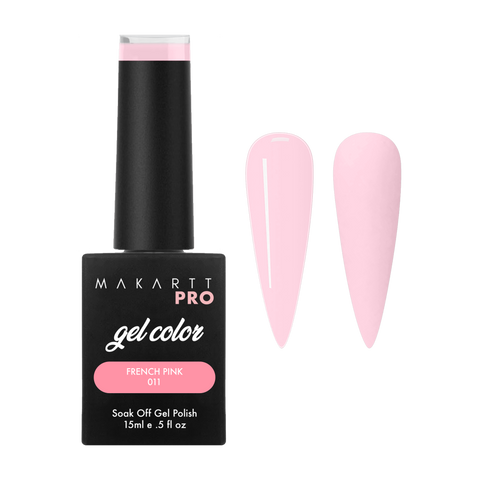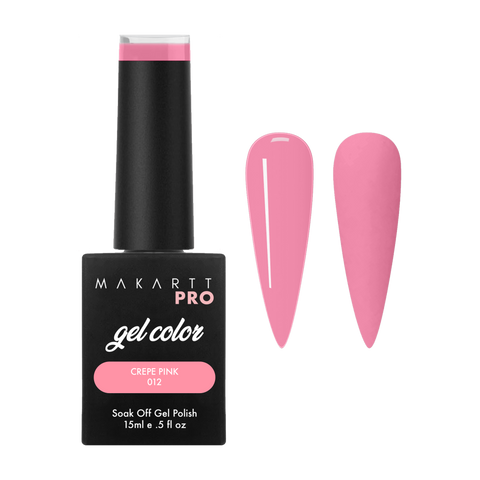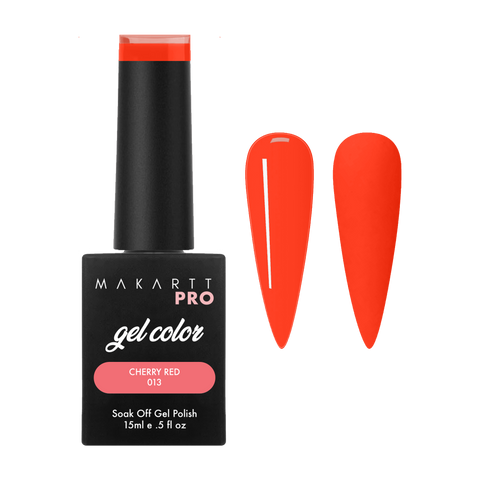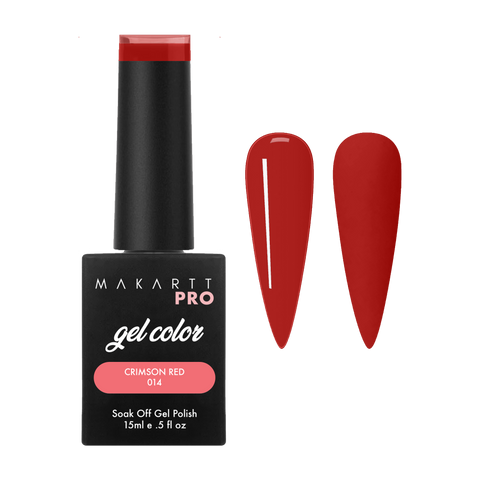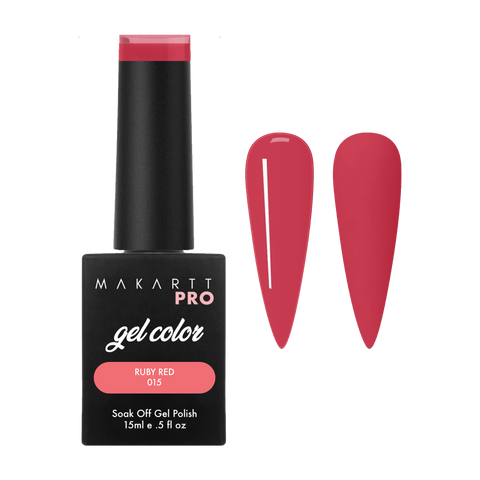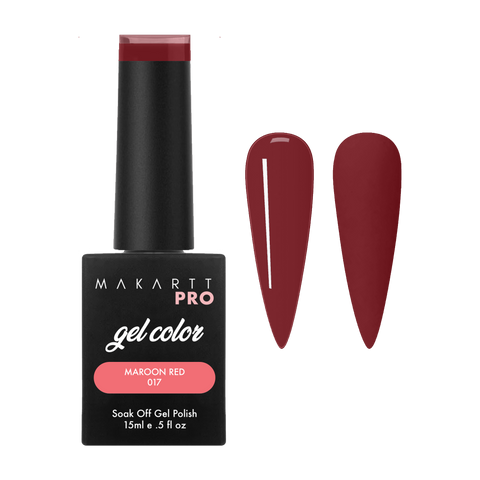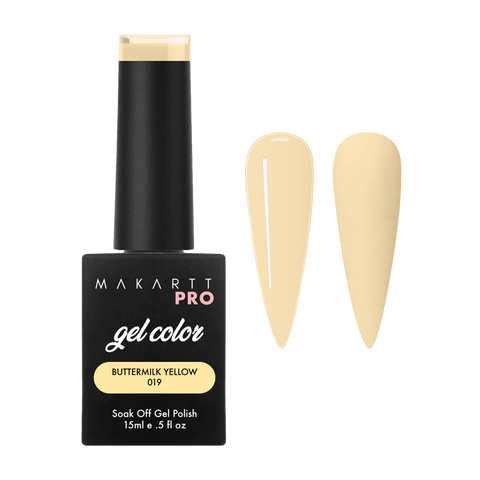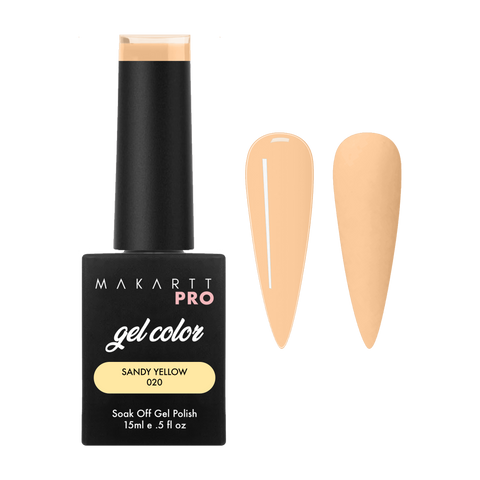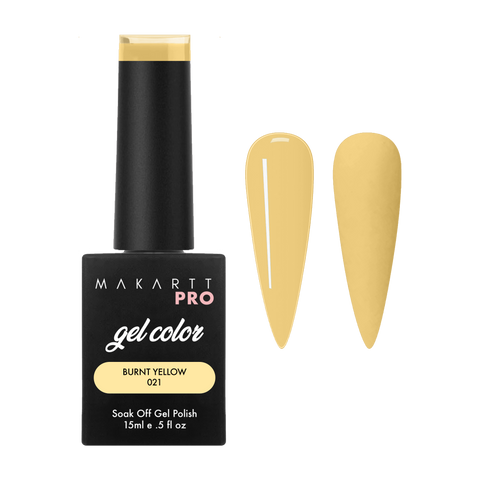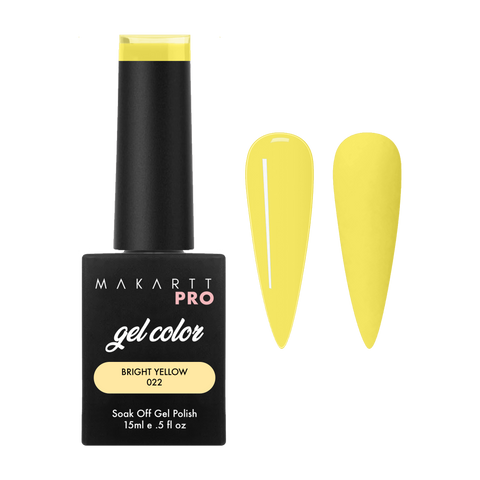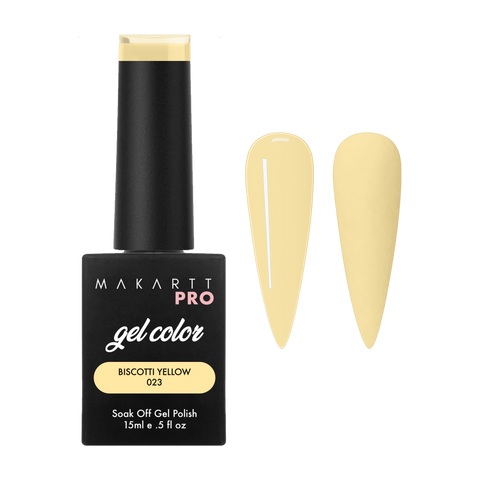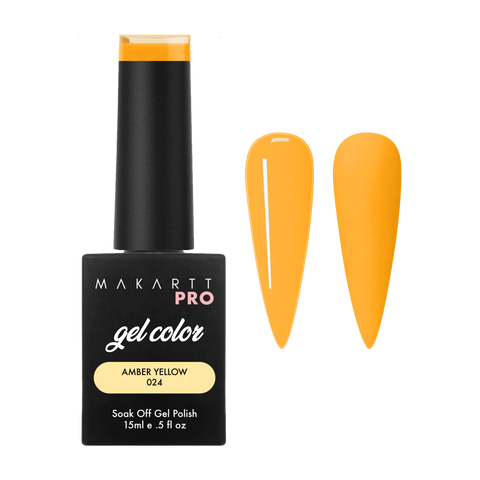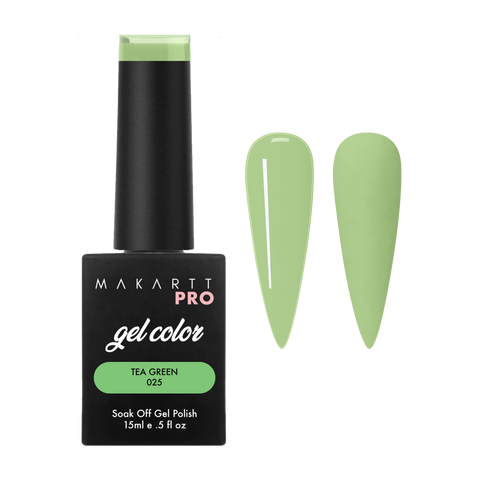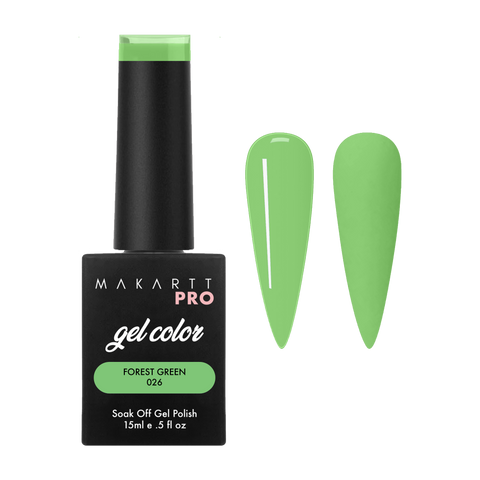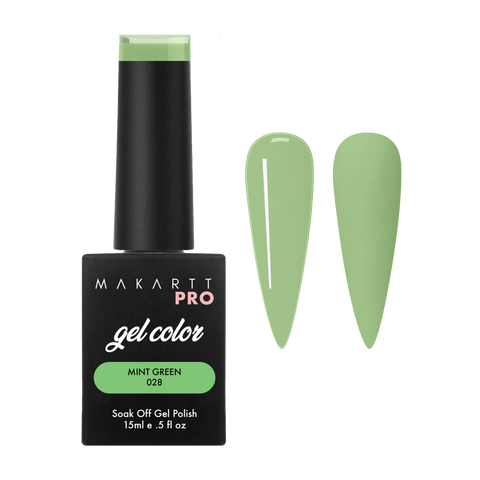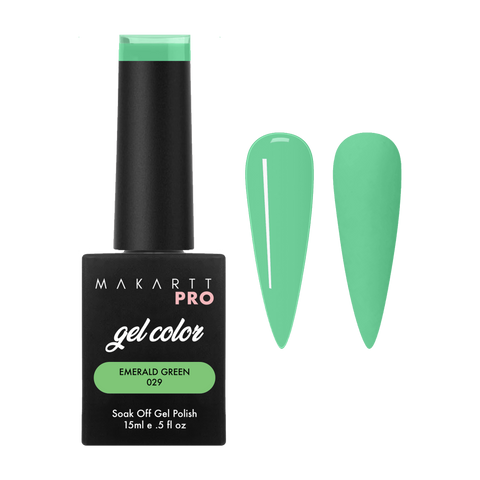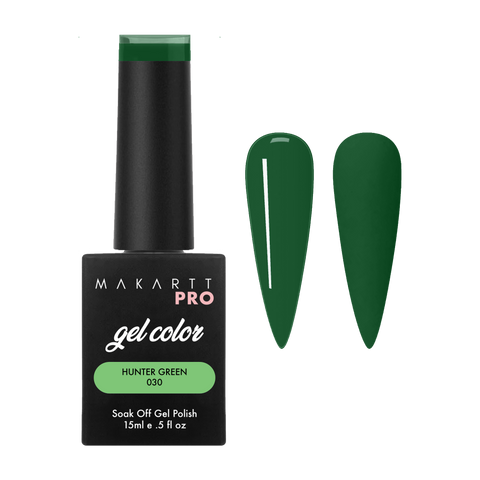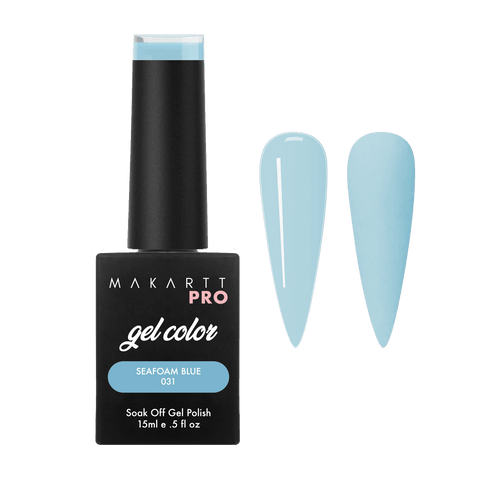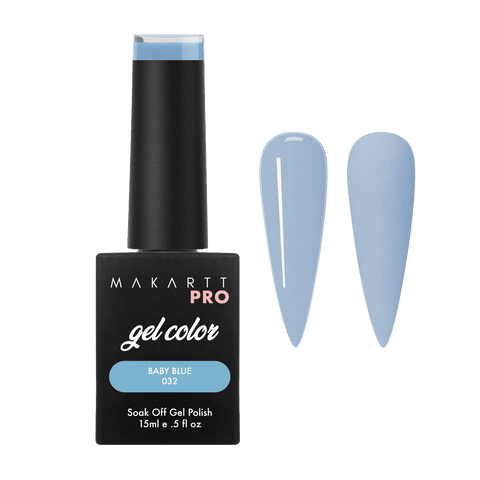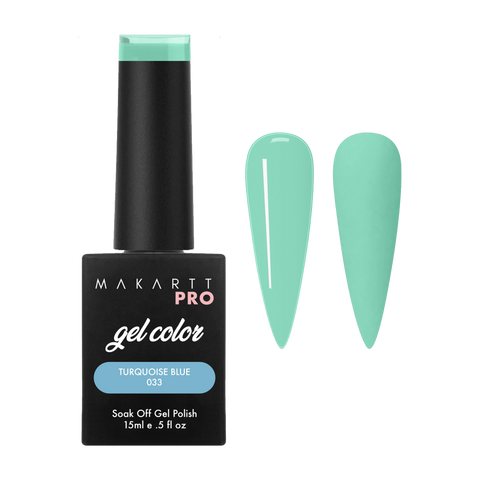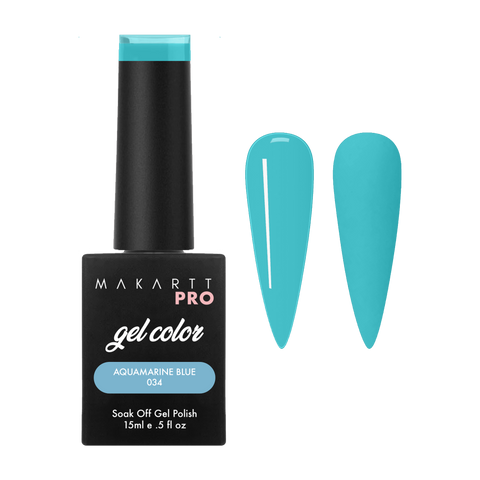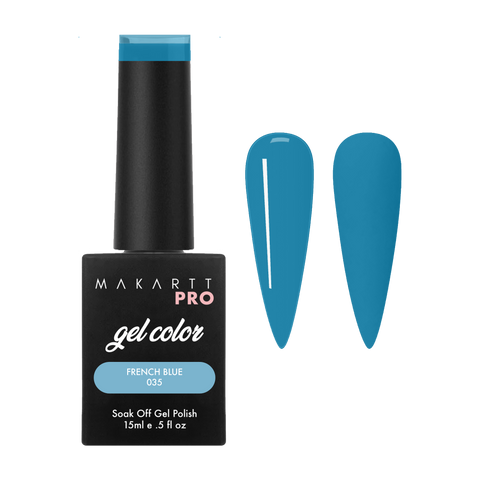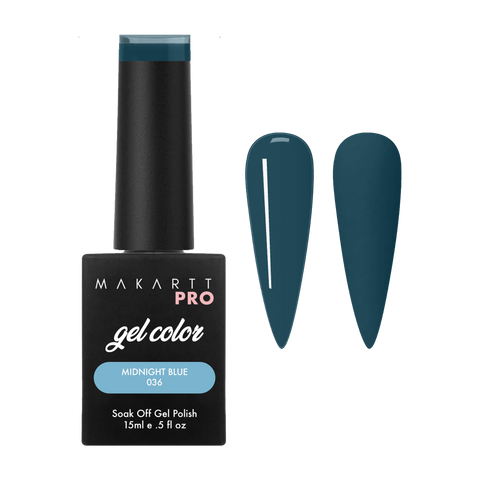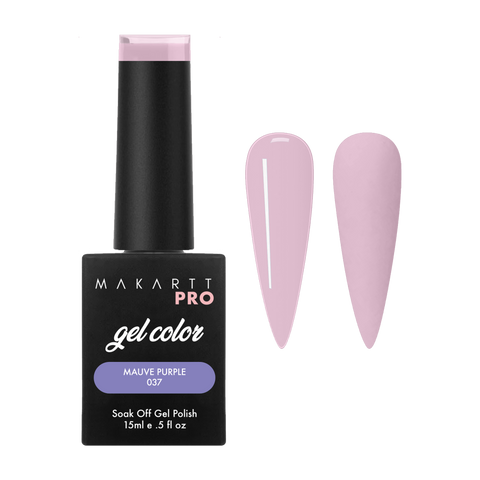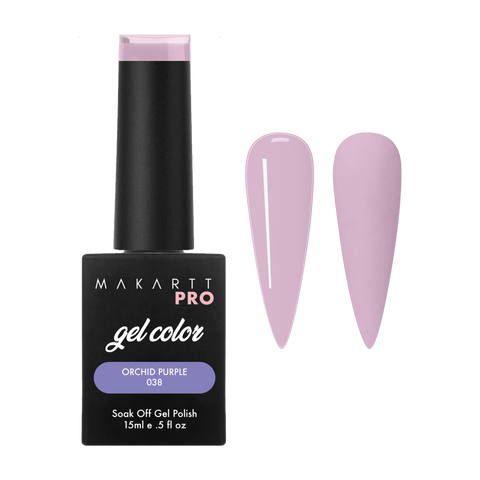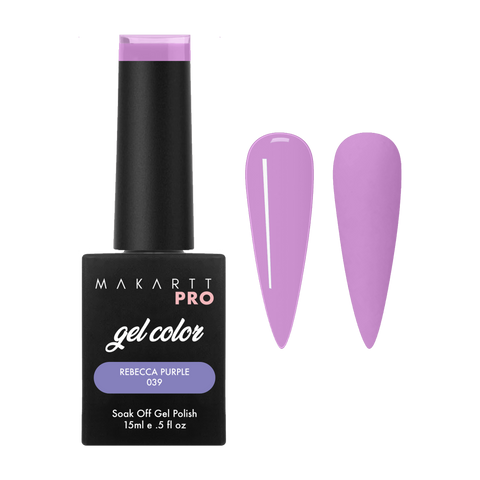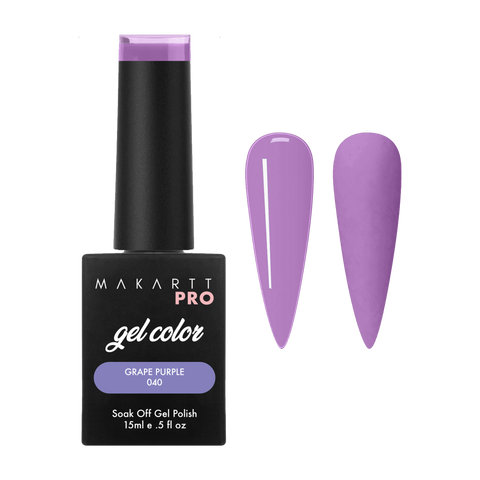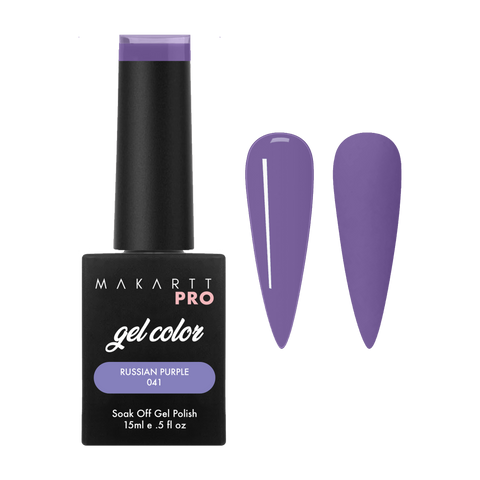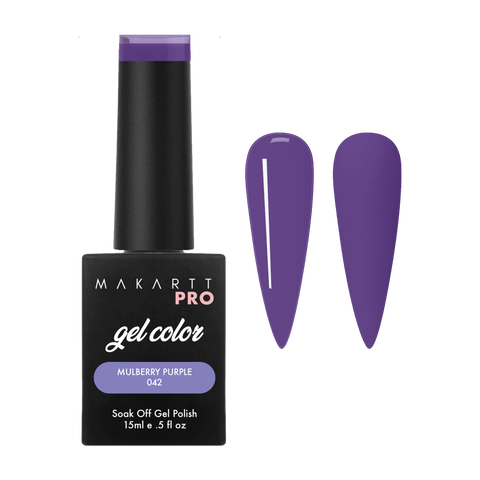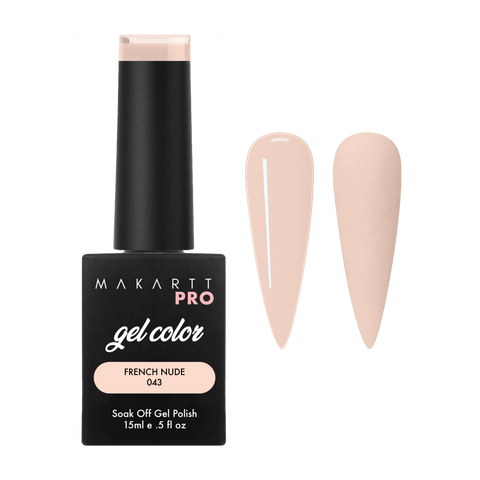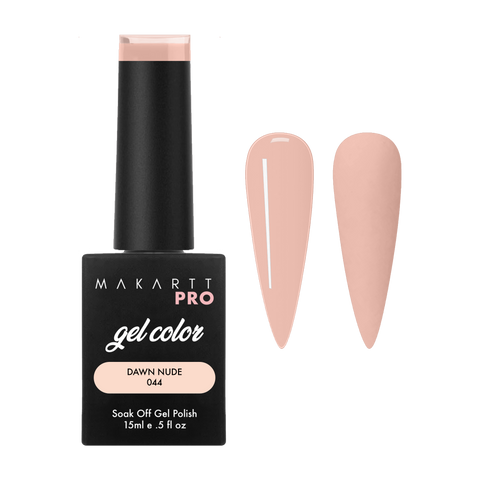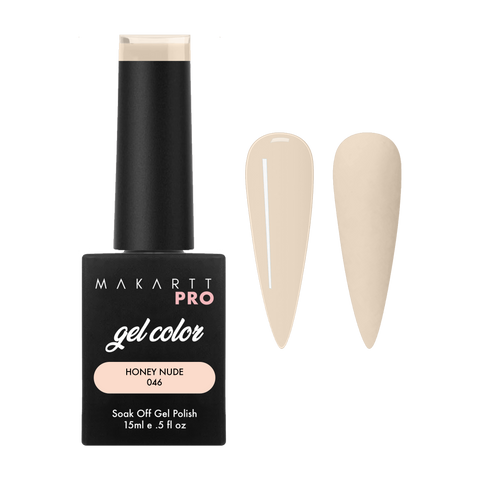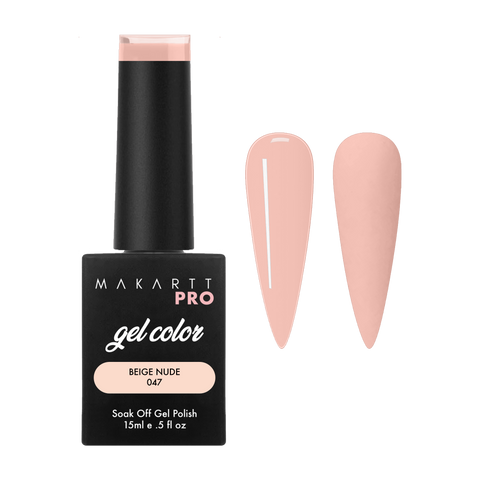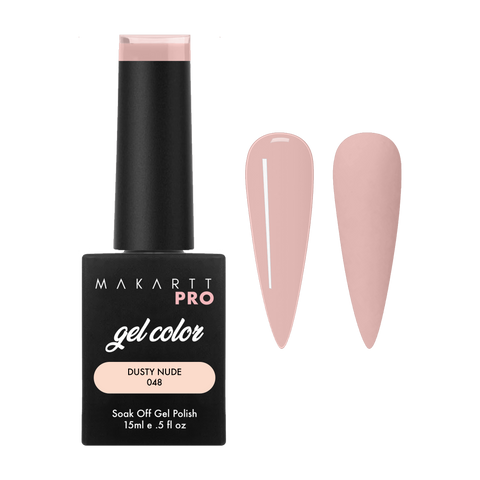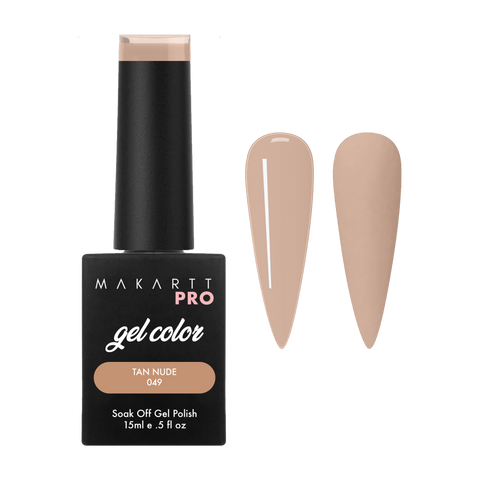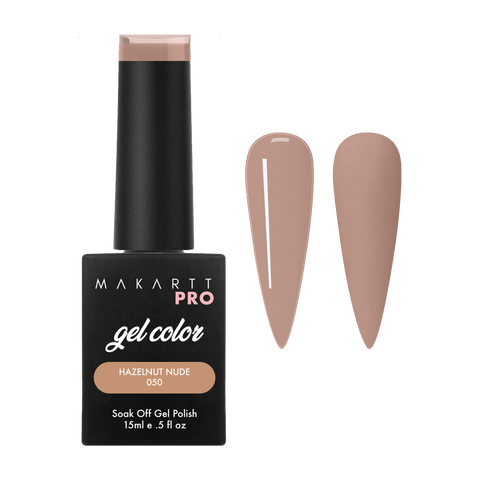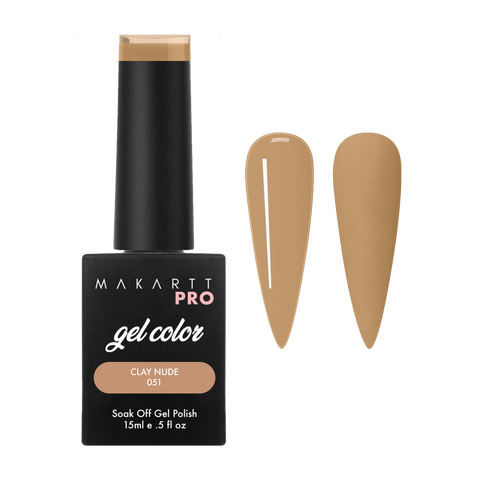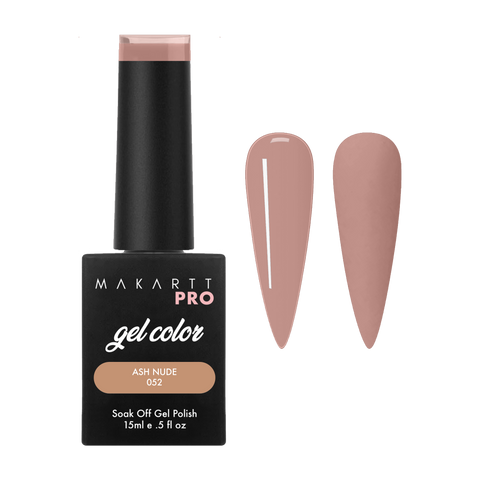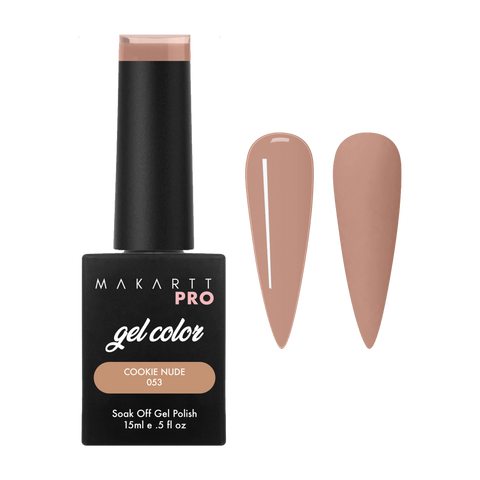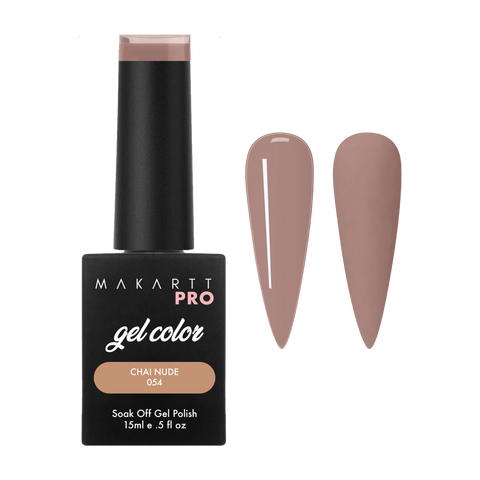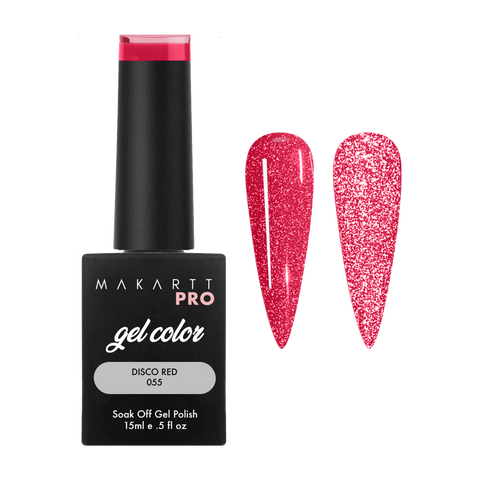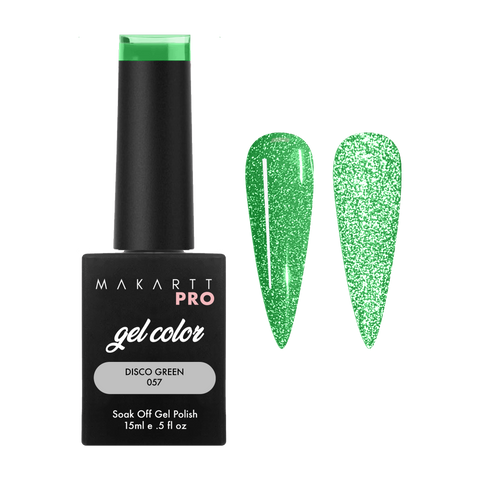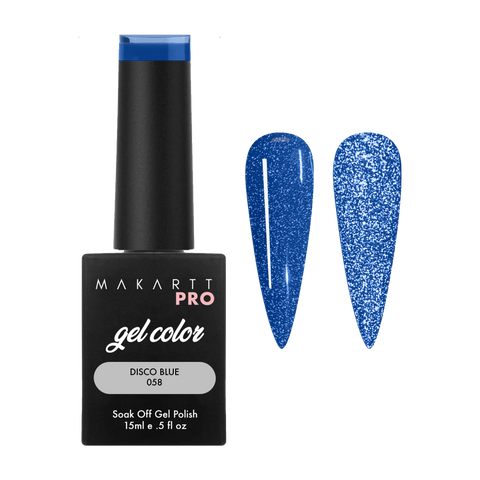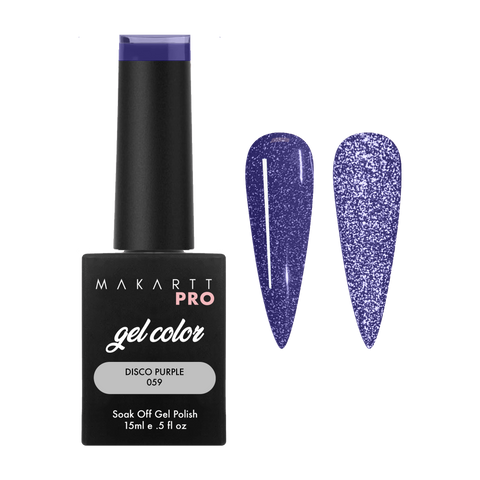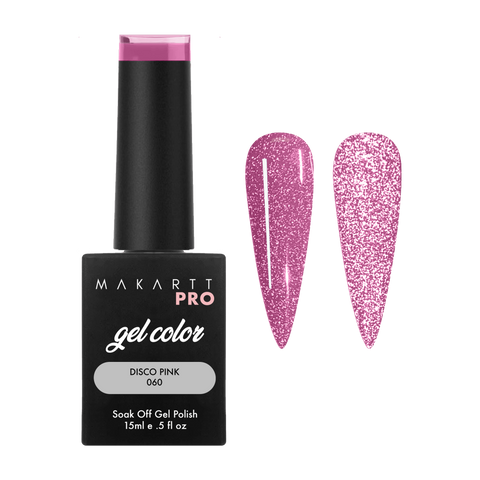 Super Pigmented Formula
Gel Polish (15ml)
SKU: GELS001
ISBN: 84324262
Indulge your clients with MakarttPro's new Luxury Gel Polish Formula, crafted with the finest ingredients for a flawless, long-lasting finish that exudes elegance and sophistication. Available exclusively to private independent nail techs, this range of 60 luxurious shades in 15ml bottles is guaranteed to elevate your client's service experience.

Why It's Special
Don't get fooled by gel polishes from other brands that don't do you justice. Most available formulas on the market are either extremely thick or not pigmented enough. When we formulated our gel polish formula, we ensured that our formla was extremely pigmented, but not too thick that itmakes the nail look bulky and gives you chip-free color that lasts for up to 4 weeks.
How to Use
Prepare the Nails: Start with clean, dry nails. Gently push back cuticles and shape the nails.

Apply Base Coat: Brush on a thin layer of MakarttPro Base Coat. Ensure even coverage, but avoid touching the cuticles or skin. Cure under a UV or LED lamp for the recommended time.

Apply Gel Polish: Select your desired MakarttPro Gel Polish color. Apply a thin, even coat, avoiding the cuticles. Cure under the lamp for 60 seconds. Repeat for a second coat if needed, curing each coat.

Apply Top Coat: Seal the color with a layer of MakarttPro Top Coat. Keep it thin and precise, away from cuticles. Cure once more under the lamp for the recommended time.

Finish and Cleanse: After curing, wipe nails with a lint-free nail wipe soaked in alcohol to remove any residue. Finish by applying cuticle oil and massaging it in for a polished look.
Ingredients
Acrylate oligomers, UV initiating agent, 2-Hydroxyethyl Methacrylate (HEMA), CI 77891, CI 77499, CI 74160, CI77492, CI 77019, CI 77491, Inorganic pigment
Checking local pickup availability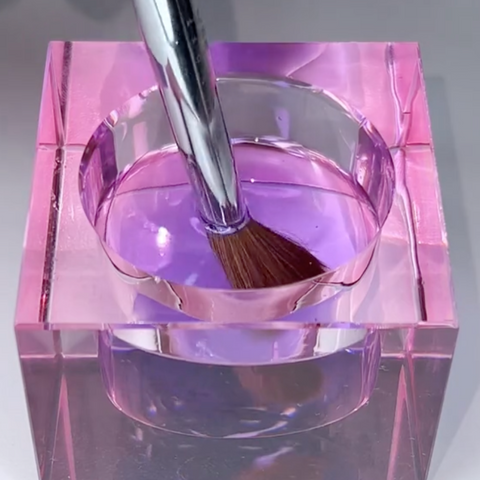 Fully submerge the 100% kolinsky brush in EMA monomer and tap off the side of the dappen dish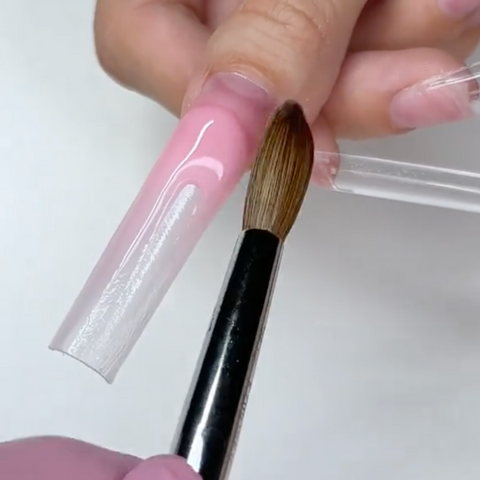 Apply the acrylic to the free edge of the nail to cover the length of the nail. Ensure to not drag the acrylic and focus on the tapping and swiping motion.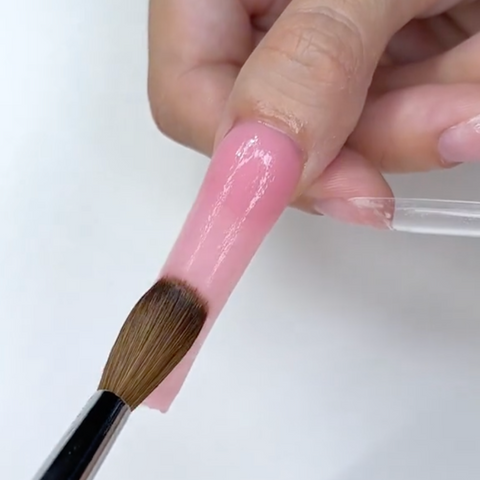 Apply the apex and cuticle bead with medium and small size beads and ensure that the apex is the highest point in the nail.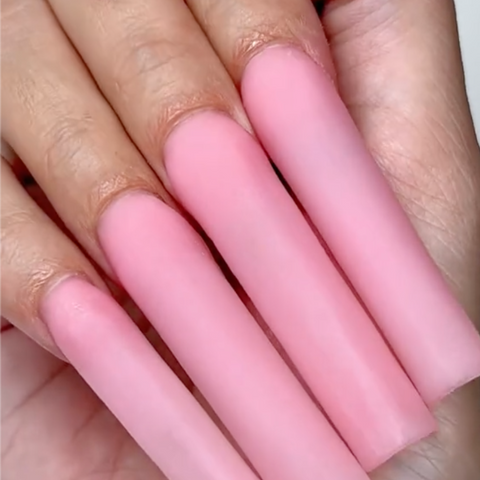 Allow the acrylic to dry by using a hand file to tap on the surface of the nail and listen to the click-y sound to ensure the acrylic is fully dried.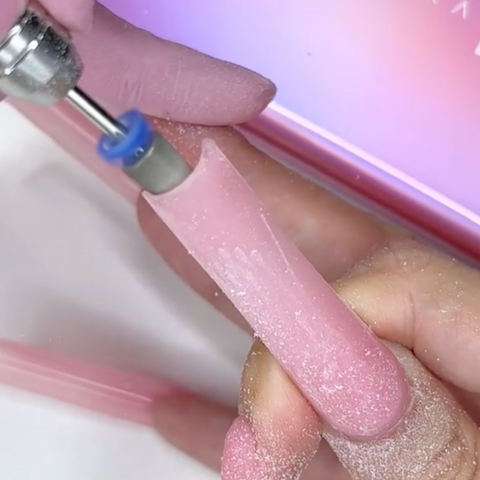 Use a hand file or 5-in-1 bit to shape the acrylic nail for a crispy, straight edge.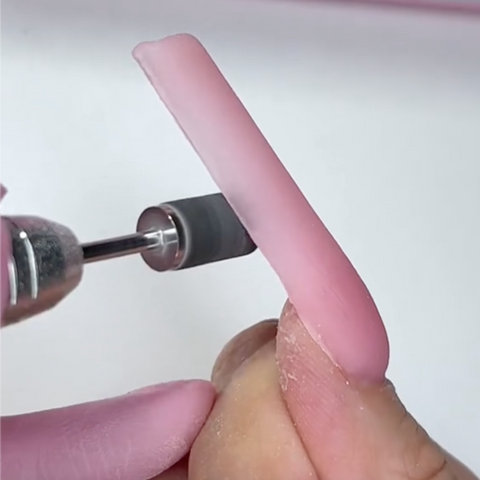 Use the sanding bit to smooth the surface of the acrylic nail and remove any bumps.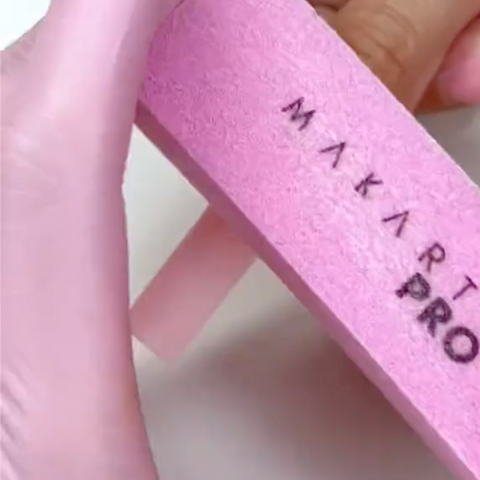 Use a buffer block to remove scratches and buff the surface for top coat or gel polish.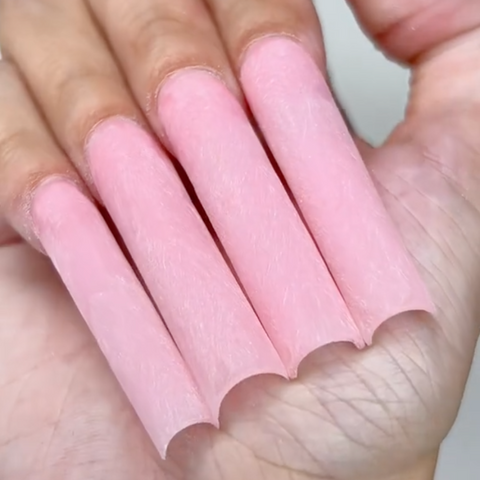 The nail is now ready for gel polish or top coat application.
Frequently Asked Questions
Are MakarttPro products suitable for both beginners and experienced nail techs?
Absolutely! MakarttPro products are crafted with versatility in mind, catering to both novice nail technicians and seasoned professionals. Whether you're just starting your journey in nail art or looking for advanced products to elevate your skills, MakarttPro has you covered with user-friendly formulations and professional-grade performance.
How does MakarttPro contribute to the safety and well-being of nail techs?
At MakarttPro, we prioritize the health and safety of nail technicians. Our products are formulated with high-quality, carefully chosen ingredients to minimize potential skin irritations and allergic reactions. Additionally, our acrylic nail system is designed for easy application, reducing the risk of overexposure and ensuring a comfortable experience for both the nail tech and the client.
Where can I purchase MakarttPro products?
MakarttPro products are available through our official website and authorized distributors. To ensure you receive genuine MakarttPro products and access the latest releases, we recommend purchasing directly from our website or from recognized distributors.
Are MakarttPro products vegan and cruelty-free?
No, MakarttPro products are not vegan. Similar to many other professional beauty brands, our formulations may contain non-vegan ingredients. However, MakarttPro is committed to being cruelty-free. We do not test our products on animals, ensuring the highest standards of ethical beauty practices.
Do you provide Safety Data Sheets (SDS) for your products?
Unfortunately, we do not provide SDS sheets for our products. However, we do offer information about the ingredients used in our formulations on our website.
Do MakarttPro products contain HEMA?
Yes, our products may contain HEMA (2-Hydroxyethyl methacrylate). It's important to note that the concentration of HEMA in our formulations is under 20%, meeting safety standards for professional use.
Total 5 star reviews: 115
Total 4 star reviews: 2
Total 3 star reviews: 0
Total 2 star reviews: 0
Total 1 star reviews: 1
99%
would recommend these products
Product Quality
Rated 3.7 on a scale of 1 to 5
Value for Money
Rated 3.7 on a scale of 1 to 5
Results
Rated 3.7 on a scale of 1 to 5
Pigmentation
Rated 3.7 on a scale of 1 to 5
Cortney K.

Verified Buyer

Just buy it already what you waiting for?!?!

I bought the Dark Nude Collection…Literally the best pigmentation and overall coverage! Formula is on the thicker side and DOES NOT leave streaks at all. Levels itself out! Ive already had 2 clients say they loved the colors! Im definitely buying the whole collection!

Cortney K.

Verified Buyer

Reviewing

Gel Polish (15ml)

OBSESSED!!

Absolutely stunning snow white shimmer gel color! I've already used it to make some nail sets for my clients that prefer press ons, they absolutely loved the color! Quality is exactly as described its buttersmooth and opaque! Cant wait to own the whole collection of Makarttpros Gel Colors one day!

Cameron C.

Verified Buyer

Reviewing

Gel Polish (15ml)

Gel Polish

These polishes are smooth and very pigmented. I will be purchasing more colors.

Reviewing

Gel Polish (15ml)

I do not recommend this product

Find something else

Yellowed when topcoat was put on

Melissa A.

Verified Buyer

Amazing coverage

This polish is so amazing. It covers so beautifully. You barely need two coats
Reviews Loaded
Reviews Added