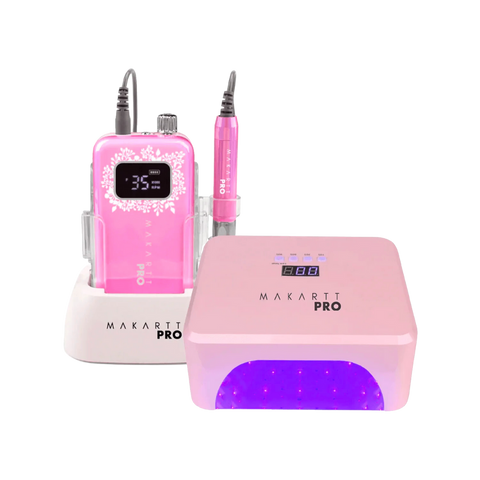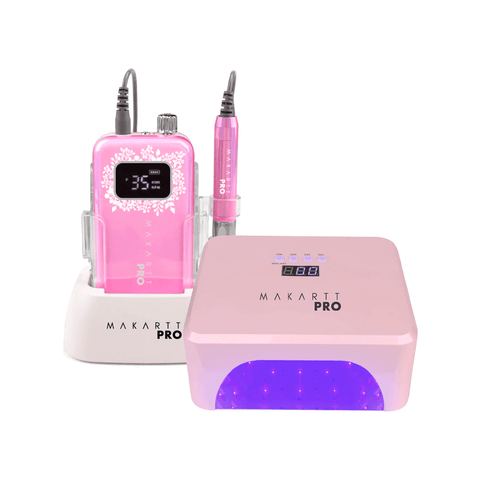 Professional Must-Have Devices
FlawlessPro E-File & Curing Lamp Bundle
The MakarttPro FlawlessPro e-file and curing lamp bundle is the perfect professional nail care toolkit for experienced nail technicians. It allows precise filing, buffing and trimming nails, while the powerful curing lamp ensures a precise and even cure every time. The 36W curing lamp has 4 timer settings, allowing technicians to work quickly and efficiently, while the e-file provides precise high speed control of 0-35,000 RPM. The complete package comes with a range of different accessories, making filing, buffing and curing nails easier than ever before. With this bundle, technicians can create flawless nails for all of their clients.
What's Inside
❤ FlawlessPro Rechargeable 35,000 RPM E-File
❤ FlawlessPro Rechargeable Nail Curing Lamp
Why It's Special
MakarttPro's FlawlessPro Drill boasts an impressive battery life, providing a continuous 8-10 hours of operation on a full charge. This drill operates whisper-quiet and with zero vibration, ensuring a serene working environment. Additionally, the FlawlessPro lamp is rechargeable and delivers potent curing performance, making it an ideal choice for professional nail technicians to achieve flawless nail cures.
How to Use
More information on how to use the FlawlessPro Nail Drill and Curing Lamp can be found in the instruction manual.
Warranty Information
At MakarttPro, we stand behind the quality and performance of our devices. With our 90-day limited manufacturer's warranty, you can experience peace of mind knowing that your purchase is protected against any manufacturing defects. For extended coverage and added assurance, we offer the option to purchase an additional warranty for up to 2 years. This commitment to quality and customer satisfaction ensures that your MakarttPro device is not only a smart investment in your craft but also backed by the support and reliability you deserve. Explore worry-free and create with confidence, knowing that MakarttPro has you covered.
Checking local pickup availability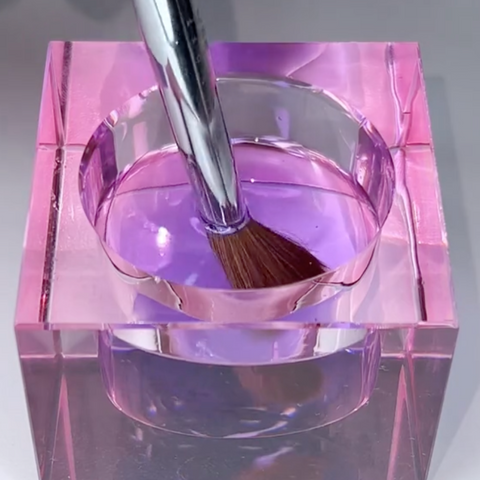 Fully submerge the 100% kolinsky brush in EMA monomer and tap off the side of the dappen dish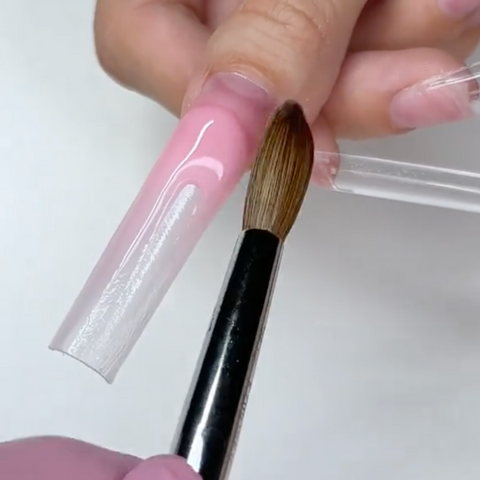 Apply the acrylic to the free edge of the nail to cover the length of the nail. Ensure to not drag the acrylic and focus on the tapping and swiping motion.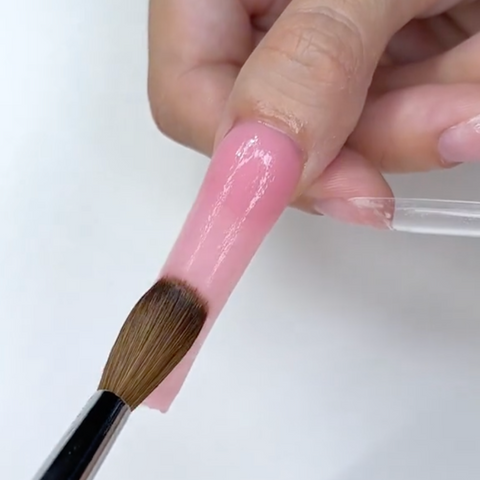 Apply the apex and cuticle bead with medium and small size beads and ensure that the apex is the highest point in the nail.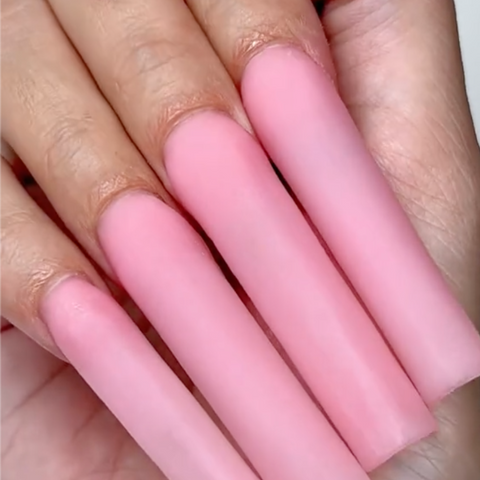 Allow the acrylic to dry by using a hand file to tap on the surface of the nail and listen to the click-y sound to ensure the acrylic is fully dried.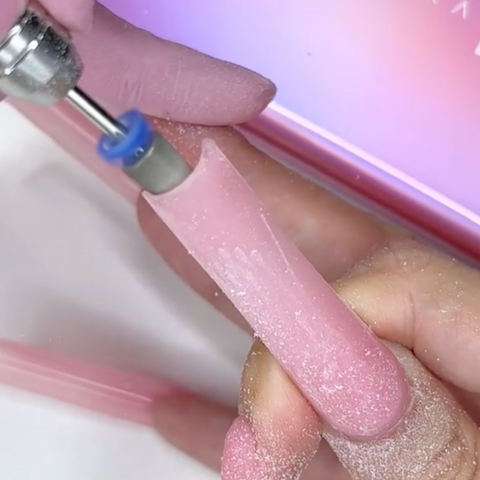 Use a hand file or 5-in-1 bit to shape the acrylic nail for a crispy, straight edge.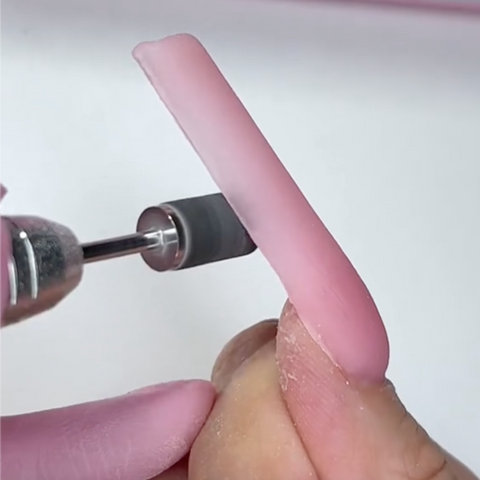 Use the sanding bit to smooth the surface of the acrylic nail and remove any bumps.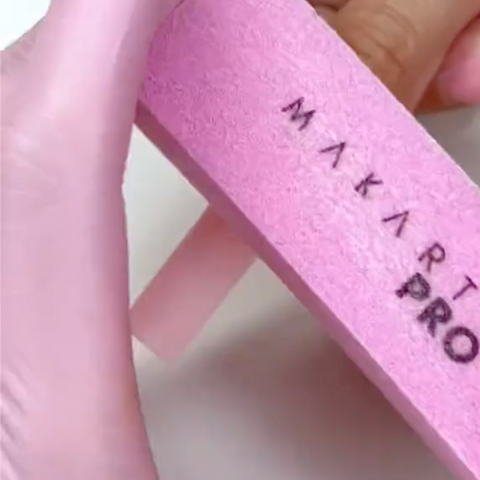 Use a buffer block to remove scratches and buff the surface for top coat or gel polish.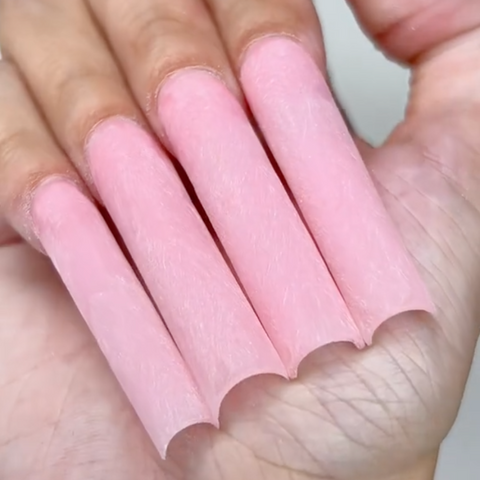 The nail is now ready for gel polish or top coat application.
Frequently Asked Questions
Are MakarttPro products suitable for both beginners and experienced nail techs?
Absolutely! MakarttPro products are crafted with versatility in mind, catering to both novice nail technicians and seasoned professionals. Whether you're just starting your journey in nail art or looking for advanced products to elevate your skills, MakarttPro has you covered with user-friendly formulations and professional-grade performance.
How does MakarttPro contribute to the safety and well-being of nail techs?
At MakarttPro, we prioritize the health and safety of nail technicians. Our products are formulated with high-quality, carefully chosen ingredients to minimize potential skin irritations and allergic reactions. Additionally, our acrylic nail system is designed for easy application, reducing the risk of overexposure and ensuring a comfortable experience for both the nail tech and the client.
Where can I purchase MakarttPro products?
MakarttPro products are available through our official website and authorized distributors. To ensure you receive genuine MakarttPro products and access the latest releases, we recommend purchasing directly from our website or from recognized distributors.
Are MakarttPro products vegan and cruelty-free?
No, MakarttPro products are not vegan. Similar to many other professional beauty brands, our formulations may contain non-vegan ingredients. However, MakarttPro is committed to being cruelty-free. We do not test our products on animals, ensuring the highest standards of ethical beauty practices.
Do you provide Safety Data Sheets (SDS) for your products?
Unfortunately, we do not provide SDS sheets for our products. However, we do offer information about the ingredients used in our formulations on our website.
Do MakarttPro products contain HEMA?
Yes, our products may contain HEMA (2-Hydroxyethyl methacrylate). It's important to note that the concentration of HEMA in our formulations is under 20%, meeting safety standards for professional use.
Total 5 star reviews: 7
Total 4 star reviews: 0
Total 3 star reviews: 0
Total 2 star reviews: 0
Total 1 star reviews: 0
100%
would recommend this product
Product Quality
Rated 5.0 on a scale of 1 to 5
Battery Life
Rated 4.5 on a scale of 1 to 5
Ease of Use
Rated 5.0 on a scale of 1 to 5
Value for Money
Rated 5.0 on a scale of 1 to 5
Reviewing

FlawlessPro E-File & Curing Lamp Bundle

Good

speed is good very nice easy to use

TT

tara t.

Verified Reviewer

Reviewing

FlawlessPro E-File & Curing Lamp Bundle

Love it

E-file and lamp were purchased in the bundle , and I received it and start using it right away. And e-file is very easy to use for beginners. It's definitely the best file and lamp I've ever used. They are both awesome. I totally recommend this 2 products.

Hannah

Verified Buyer

Reviewing

FlawlessPro E-File & Curing Lamp Bundle

Powerful Torque

I have always struggled with my own manicures and pedicures, but I recently bought the Makartt FlawlessPro nail drill and I have to say it has completely changed the game for me! It has such powerful torque and speed settings, plus it's so easy to use that I can finally do my own beautiful gel manicures, quickly and effortlessly. I love that it's cordless and comes with multiple attachments, so I can try different filing and polishing techniques. Highly recommend this manicure and pedicure machine!

Doug

Verified Buyer

Reviewing

FlawlessPro E-File & Curing Lamp Bundle

Best purchase

I recently purchased the MakarttPro FlawlessPro drill and I couldn't be more impressed! The drill is powerful, yet easy to use. The construction is top-notch and the finish is pristine. If you're looking for a quality drill that won't let you down, I would highly recommend the MakarttPro FlawlessPro.

Tessa

Verified Buyer

Reviewing

FlawlessPro E-File & Curing Lamp Bundle

So handy and perfect for small areas

This nail drill is the best thing I have ever bought! It is great for nail techs looking for a super quiet but super powerful and precise e-file. Your clients will thank you
Reviews Loaded
Reviews Added